The veteran team behind Crux Distillery and Southern Cross Bourbon (SCB) came together after meeting and participating in the Marine Raider Memorial March, a 770-mile ruck march from Navarre FL, to Camp Lejuene, NC to pay honor and recognition to the men lost after a tragic event where a helicopter carrying 7 Special Operations Marines crashed off the Coast of Florida.
CEO – DANNY DRAHER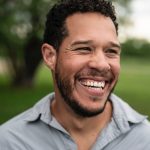 A Special Operations Marine for 20+ years, Danny started as a Force Recon Marine and transitioned to become a highly decorated elite Marine Raider. He will soon be retiring and transitioning out of the Marine Corps. As an African American and one of the few black owners/CEO's in the Spirits industry, his years of leadership and dedication have put Crux Distillery and SCB on the road to success.
PRESIDENT & COO – ALLAN SMITH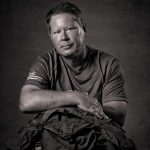 Allan grew up in Southern California to Armenian Parents and entered the Marine Corps his senior year in high school, earning the MOS 0311. He transitioned out and became a Los Angeles County Paramedic working in South Central Los Angeles, later earning his Firefighter-Paramedic designation. He has grown start up businesses for over 20 years and is the lead sales rep at Crux.
CMO – DESTINY FLYNN-DRAHER
A Gold Star wife & Mother, Destiny tragically lost her first husband, Marine Raider Liam Flynn, in a duty related helicopter crash near Navarre, FL. Destiny is an Army veteran, personal trainer, business owner and our marketing genius.
CFO – HOLLY SMITH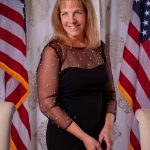 A decorated Emergency Room Nurse has worked in big city Trauma Centers her whole career and advanced to top management at Duke University Emergency Room. Holly holds a BSN, MBA, and is Crux Distillery's financial wizard.
IT DIRECTOR – NICK COFFMAN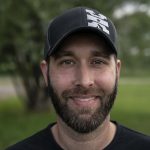 Nick is a former Marine who hails from the legendary bourbon capital of the world: Kentucky. He holds a master's degree in IT Project Management and is responsible for Crux Distillery web operations and communications.